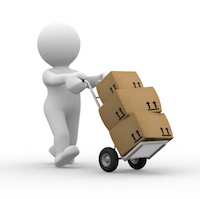 SpeedyPlan's large computing power is made ​​available by optimization algorithms that are specifically designed for the problem of planning freight transport, combined with the ability to handle requests from the Internet via nodes, automatically enabling the effective management of logistics. Using this optimization method we see a significant decrease in cost because we can choose the best option for your business.
Speedyplan offers the first web-based solution on the market for the management and optimization of freight transport. We offer three options to best fit your business needs:
a free version, suitable for testing the application or for personal use;
a standard version, suitable for small businesses that need a flexible and convenient tool for managing their deliveries
a gold version, made for medium-sized businesses that require the management of large volumes for daily deliveries. This version can be customized per the customer's request.
The PTM - Web application is designed and developed to be compatible with all modern terminals, portable and stationary. In particular, it is possible to extend the functionality to include detailed tracking, in real time, of the pick up and drop off of goods from all carriers. SpeedyPlan offers the option to formulate a thorough and personalized solution according to your business needs.
This module uses a system that accepts requests from remote nodes, integrating them into the application database. Such requests can be processed and then sent to the PTM - Web for futher analysis. Remote users are authorized and profiled to restrict access to the information that has been selected.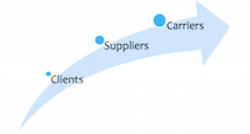 Speedyplan.com was designed and developed by a team of experts who specialize in the field of computational analysis and have professional experience with numerical optimization and web applications.
Founded initially as a classic application that works on a corporate server, the PTMWeb application has undergone various changes and improvements to become a web - based application that benefits from all the advantages of cloud computing. Currently the application has become a real platform that incorporates itself in the modern concept of a professional computing community.
Testimonials

Marco Varini/ IT magager of ilme.com

-John Doe/ Director of corlate.com